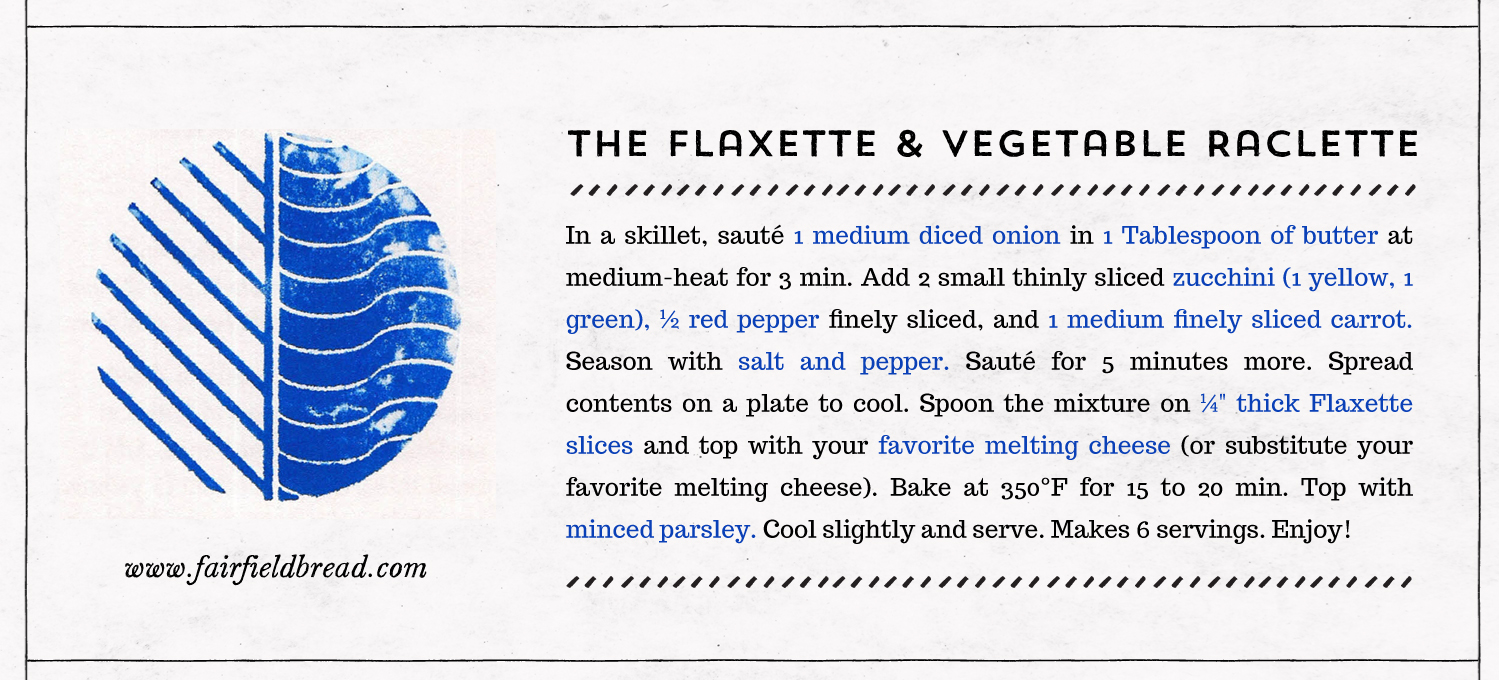 These delicious vegetables can be sautéed and refrigerated up to 2 days in advance. Simply add cheese and bake.
The Flaxette & Vegetable Raclette
In a skillet, sauté 1 medium diced onion in 1 Tablespoon of butter at medium-heat for 3 min. Add 2 small thnly sliced zucchini (1 yellow, 1 green), 1/2 red pepper finely sliced, and 1 medium finely sliced carrot. Season with salt and pepper. Sauté for 5 minutes more. Spread contents on a plate to cool. Spoon the mixture on 1/4″ thick Flaxette slices and top with your favorite melting cheese (or substitute your favorite melting cheese). Bake at 350°F for 15 to 20 min. Top with minced parsley. Cool slightly and serve. Makes 6 servings. Enjoy!
Download recipe card here.